Part 1
Hi guys merry x'mas and nope everyone enjoy the holiday.
Last night was my first time celebrating X'mas in beach road, Boss of deepsea tackle organised a mini BBQ at his shop and i was lucky to be invited to join the event.
Me and alvin went over after work to see what we can help. Btw sorry ar last night photos was taken on my cam phone so a bit blur lol
I'm so full yesterday cos uncle lee kept pushing food to me lol cos he say i'm too tin liao got to eat more lol.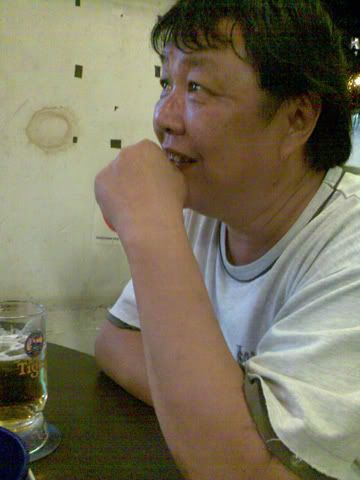 I leave at about 11pm lol need to sleep early cos today i'm meeting my friends to fish.
Part 2
This morning ibr picked me up at about 5.15am then head down to pick up the others , we reach the main entrance at about 6am and slowly walk our way in. But before we reach the fishing location we saw something that wake everyone up big time ! NB at least 7 Bicycle parking just before the fishing location, OMG that is not a good sign man its either the china worker or thai worker.
When we reach the fishing location omg the thai workers were all in the water collecting their
CATCHES
from the nets, nb they found their way there liao hai.... i felt so sad why they can net in our reservoir like the reservoir belongs to their father, and PUB just not doing anything against them at all.
The PUB only knows how to go after local anglers like us that do catch and release!
We saw the catches they neted up at the end of the day. My eye balls almost drop lol you will be very surprise to see how much fish they bag! LOTS of big fish in every bag, if i'm not wrong at least 8 of them everyone with a bag of fish on their bike.
hai... sad sad lol
Anyway we still manage to have some fun this morning with the PB's , they are small but at least we are still able to had some fun with them for now.
The feeding frenzy lasted for about 45mins, we landed about 30 pcs of PB and many throw hooks.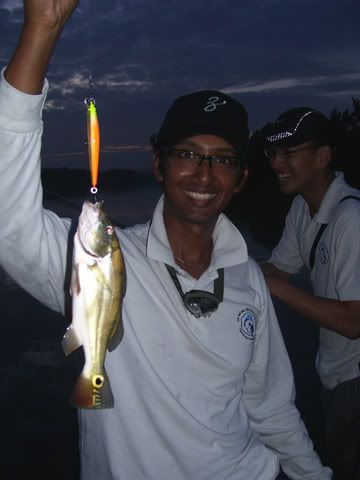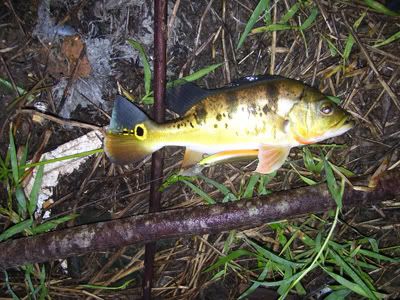 seahawks-altima-tj-spoon