Was been busy for the past few days so got not much time to come online hai..... Last friday when i was helping out a customer with a plano rod tube i excidentally drop my glasses and it broke lol
Yup broke badly lol the lens totally gone lol cut short the story lucky i got a old spare one at home. On that night i went to do a new pair but but still need to wait for a few days before its ready .
Now i'm wearing the old pair of glasses which i seriously can't see properly, evem now i difficulties in writing this lol.
Oh ya i got myself a new PRO TECH rod recently from chop hock heng, its a new model just came in last week. Line weight of the rod that i got was the 6-12lbs they also have lighter ones in 4-8lbs
Seriously i'm not trying to promote the rod or whatever.... or maybe yes in other ways lol.
it really feels good i'm sure it will be a nice rod for luring and pond fishing.
The blank of the rod is nice and strong with carbon tap wrapping, i just love the action lor..... i will be testing it out this coming sunday on our company fishing event with staff from malaysia.
Took some pics of the rod to share.
shorter ones are non expose butt, longer ones are expose butt lol sounds so not right lor....
The shorter ones are 5ft and 5'6ft 4-8lb with non expose butt so are the 6ft but the 6ft de is 6-12lb.
The expose butt de is 6'6ft and 7ft 6-12lb
All are 2 pcs rod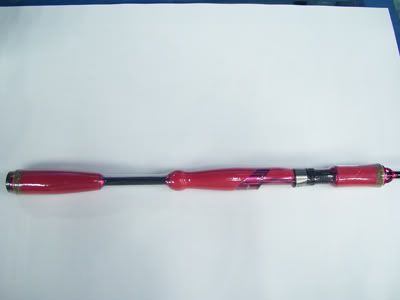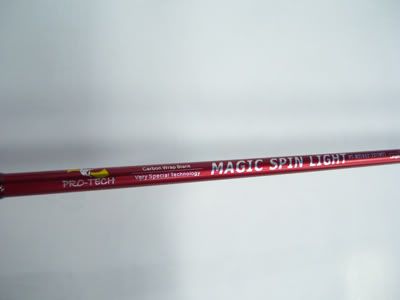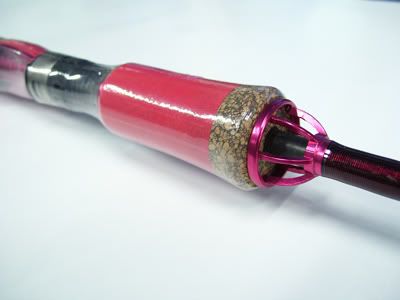 Loaded with 2 x size 16 weight off the ground.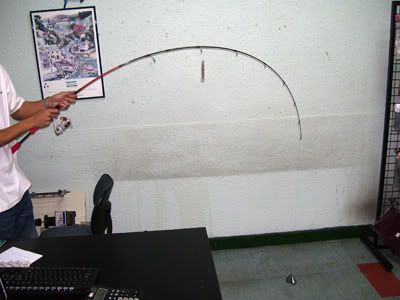 Ok guys GTG sleep liao got to give my eyes a rest or else i might not see tml de sun .....
Just in case anyone will ask this is the address of chop hock heng
289 , Beach Road #01-01
Singapore 199552
Tel : 6297 2914
Reader from my blog i will give more discount kekeke