If you happen to shop around beach rd you will see james name card in some of the tackle, his one of our regular customer as well. He got quite a few rods from us for his customer. Few of them are G.Loomis rods.... I had never been on his boat before hahaha so this was the first time with him.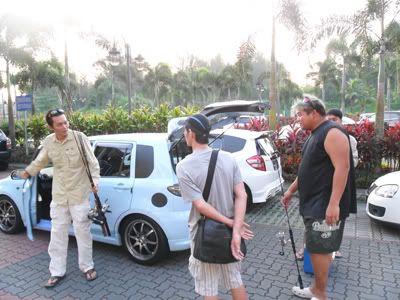 Punggol marina pond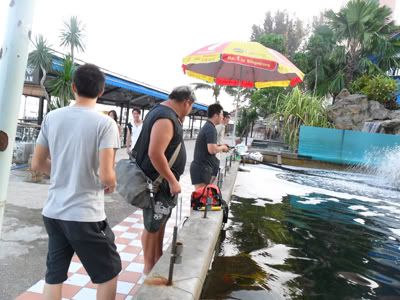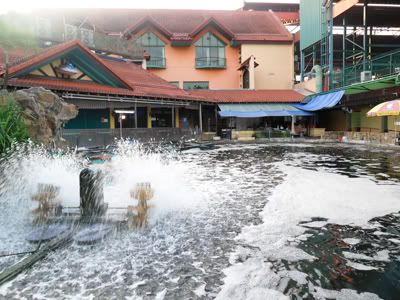 On the apr 03 total of 6 anglers including me had some fun on his boat. The boat was clean "hahaha most important thing" and comfortable a lot of space to move around.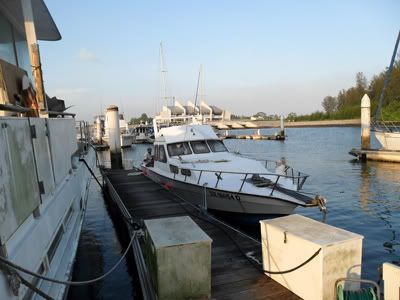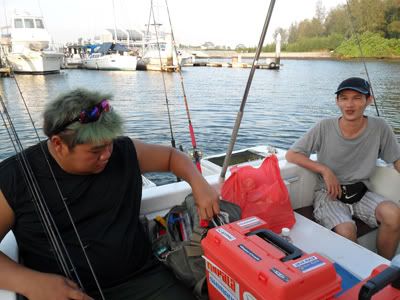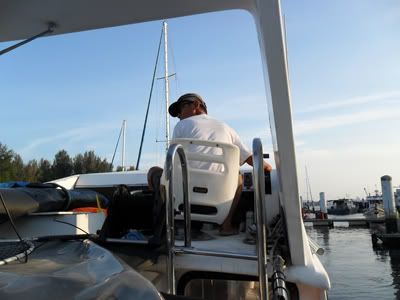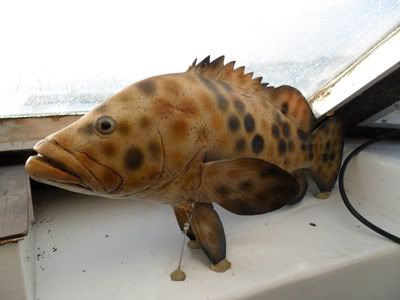 The first spot was a place where we use to go for the queenies but now we are unable to enter by foot anymore. Timing was a bit off for the queens but well... hahaha no harm trying right? This trip somehow i wanna try my new jigging rod, want to use it before our rompin trip on 29th apr so tat i could understand to rod more. I jigged like hmm 20mins.... nothing, so lol i switch over using baits as my friend landed a small MJ already.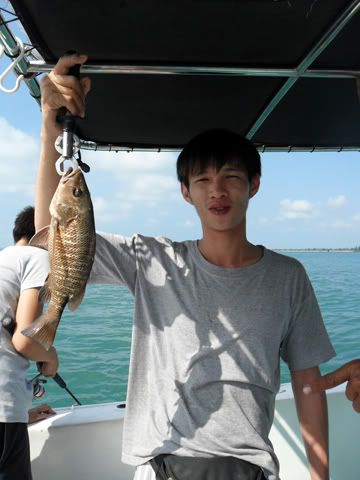 Oh ya the reel i'm using for baiting was also a new reel that i got recently hahaha, on this trip the reel got his first blood. A 5kg puffer fish OMG~~~~~
We was in that area for like an hour but nothing was landed after that huge puffer, so janes asked if we wanna change spot lol YES...MAN SO FKING BORING....
So we moved a few spots hmmm catch was not really good, only a few small ones hai..... some i don't even bother to take photos lor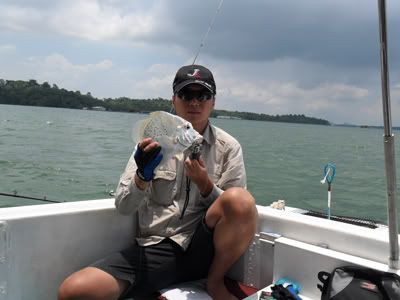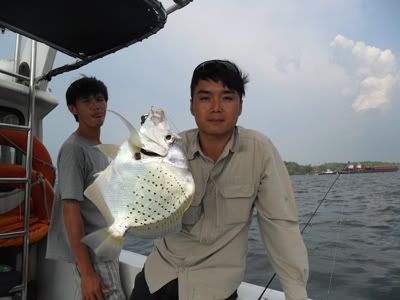 But we are lucky before we call it a day james bring us to one of his secret spot for barra's hahaha
Its damn good la first drop at that spot hitted fish liao,alvin landed the first barra if i don't remember wrongly lol i hitted 1 right after him. the whole boat of ppl was like hitting fish 1 after another.
Then i took out my lures from my box hahaa lets see if they wanna take artificial baits not.
James looked at me and asked "they will take artificial meh?"
lol i told him YES they will
But after a few cast i find that my lures are to liht even we are close to the shore there are still quite a bit of current. Hmmm so i clip my 15G jigs on and start jigging.
I hitted like 10 fishes in a roll but only manage to land 4 on my small jigs. total fish we landed was 12 barra's at this single spot.