During the chinese new year holiday alvin and my boss went for the tackle show in japan "yokohama" and they got back some spoons for the shop. The spoons are up on the rack for sale liao but very limited stocks lor.
Here are some pics to share
Smith "Heaven" 7g metallic finishing 6 colours Available.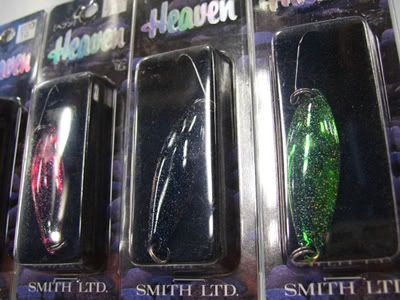 Field hunter "develop shell" 18g and 22g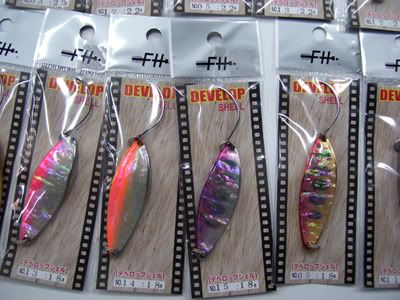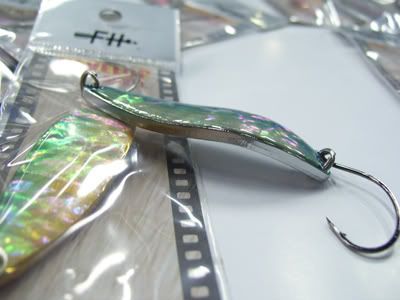 FOREST "MIU" 8g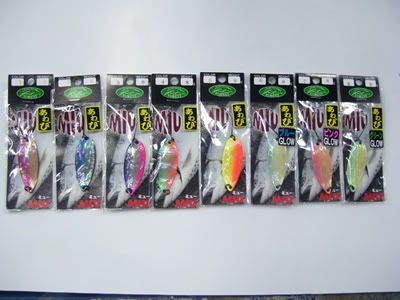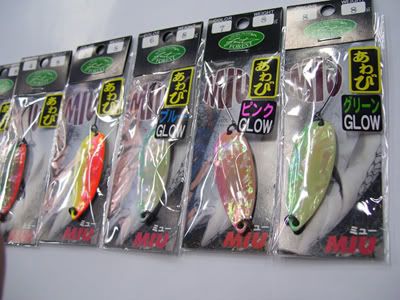 Alvin also got some hard/soft lures for me from japan and the megabass calendar hahaha but now a bit late liao got to get some rest i'll post pics of it soon the next time when i got time.
Good night :)