15 Nov our first trolling cum luring trip with jimmy
hmmm totally off from wat we are expecting, Maybe due to the bad weather this few weeks.
hmmm well i don't know la....
That evening me and my friends met up at my place to get some drinks and food for the trip after that we went for our dinner at this Bagus la mian yong tau fu along changi rd.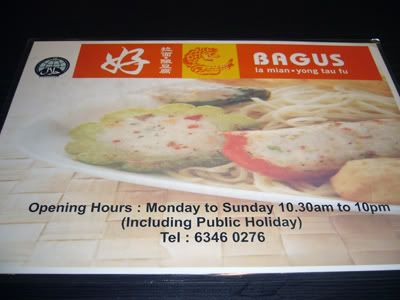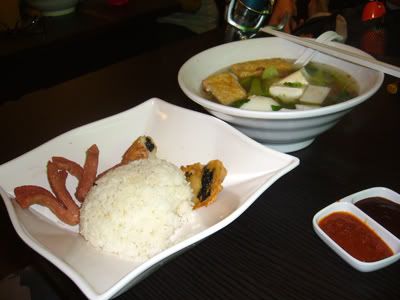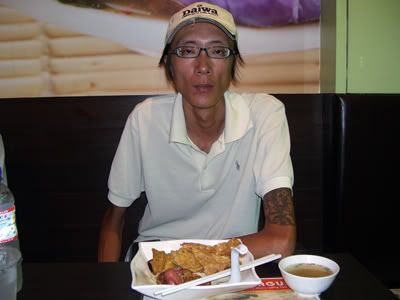 Food there was not bad and its halal, after our dinner we went off to ponggol marina to meet up with jimmy around 8.30pm. His boat was small but its still consider clean and comfortable for 4 anglers onboard.
Our first few spot jimmy brought us to was somewhere in changi, somewhere tat we are able to enter by foot and asked us to try casting along the breakers and jetty with some minnows and shallow divers for the groupers and barra's but hai.. nothing....Only mondo had a take but NO FISH WAS LANDED AT THIS FEW LOCATION. Kinda up sad about it actually hahaha.
Then later part of the night we moved over to pulau tekong
(Pulau Tekong is the largest of Singapore's outlying islands with an area of 24.43 km², and the island is still expanding due to land reclamation works on its southern and northwestern coasts which will eventually subsume many of its surrounding small islets, including Pulau Tekong Kechil.
Pulau Tekong is found off Singapore's northeastern coast, east of Pulau Ubin. Geographically, it is nearer to Johor, Malaysia than the Singapore main island itself.
Today, Pulau Tekong is used exclusively as a training base for various Singapore Army Units. Home to the Basic Military Training Centre (BMTC), this is also where young Singaporean males are conscripted into National Service.)
"Above info was taken down from Wikipedia"
Around Pulau Tekong there is a few very long water breakers , heard from anglers that has fished there before saying that the catch was good and catching quite a bit of groupers.
That is why we booked this trip for a try, our main targget was groupers but of cos we do CNR.
i belif we had cover quite a big area.
We cast and we troll no signs of any grouper and time is running out. But luckly the last 1 hour me and sh each landed a barracuda while trolling along the breaker. Lure was removed by the help of jimmy immediately before bringing up the fish onboard for photos
Mine was landed with the bandit divers bought from hock heng last week, a nice 17 pounder barracuda.Maybe when i got more time i'll put up some photos of the lure and see how much damage the cuda done to my bandit lol
This was about 7lb if i'm not wrong
Anyway jimmy was a nice person he helped us when our lures are cought into snags while trolling.
Fish was released alive so no worries for that, its great to see them swim off
We call it off at 2.30am as everyone got to work the next day. Really kinda sad we did not land any groupers hahaha. We don't expect to land many but at least 1 or 2 grouper and we are very happy liao.
Better luck next time i guess hahaha