After my malaysia toman trip i start to go around beach rd to look for more weedless frog, happen to found this in Joe tackle so i grap 4 of it.
$4.50 Each and comes with a case.
The hooks on them looks strong so when i got home i used a pair of plier to test the hooks and well still not that bad it should be good enuff.
They may not look very nice but i think the fishes won't mind lol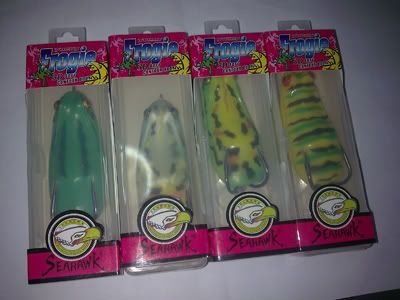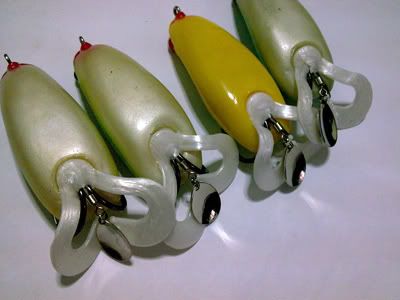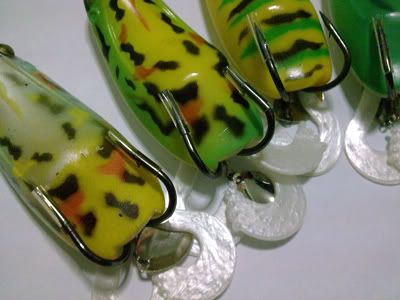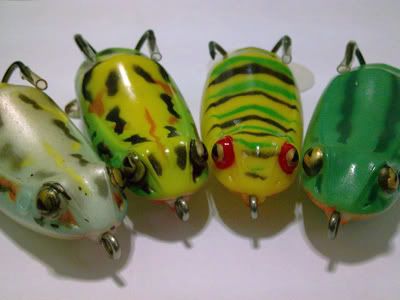 I'll be in malaysia tml for work kekeke so i think if got chacne i'll drop by tackle shops lol.