Preparing for the toman fishing trip on today to malaysia
sometime got 2 interseting lures from hotspot. The Peacock Bass Special by Luhr-Jensen they are the maker of the woodchopper too. Hmmm they call it the Peacock Bass Special... they design it for Peacock Bass ?
Must be the Amazon ones hahaha
The weight of the lure was just 21g but casting that lure is not easy, you got to cast it with a heavy action rod or else i don't think you can get distance. maybe due to the profile of the body and the propeller i guess
Luhr-Jensen Peacock Bass Special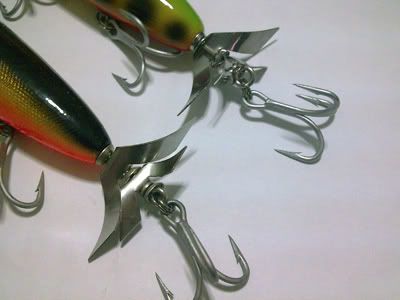 The Peacock Bass Special has a dual propeller at the back, diff from his older brother woodchooper. I still have 1 of those woodchooper in my collection lol, woodchopper has 1 propeller at the front 1 at the back damn hard to cast lol.
Woodchopper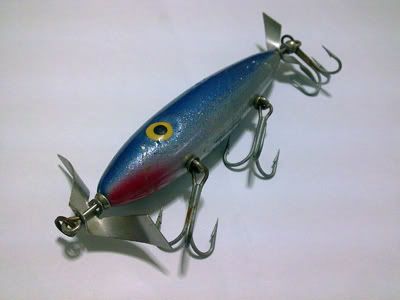 But anyway i'll be bring it up for my toman hunting trip in june. Some of my friends that has went up to the place told me to get some of those Weedless popping frog too.
Luckly sometimes back i got 2 Bakau weedless popping frog from hotspot hai.... sad that i only grap 2 of them as now they got no more stock liao. If i don't remember wrongly they cost $3.00 each.....
Bakau weedless popping frog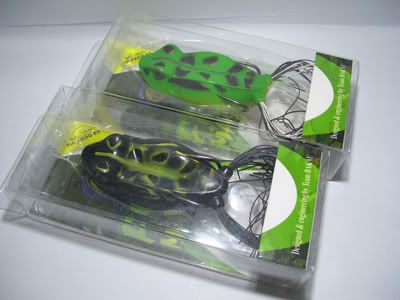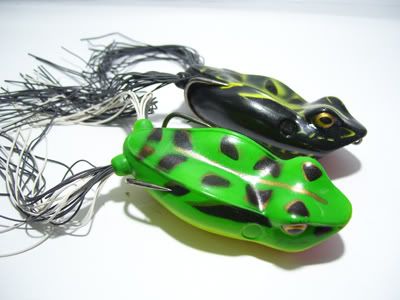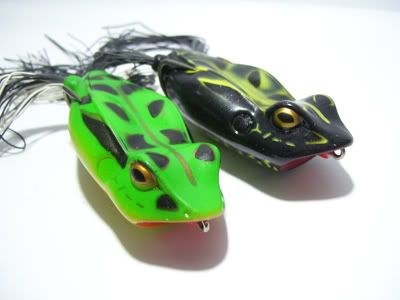 We will be going in today Ibr and mondo will be picking me up around 2pm , so wish us good luck k hahaha.