Hi guys,
Over the weekends i went to a kelong in this place in malaysia call senggarang, it was somehow arrange by ken a frieend in my company. It was intro by his friend and i belif that this friend of his did not gave him much of info about the place.
Total 9 of us went for this trip in the company, it took us about 1 hour 30min of driving to reach senggarang.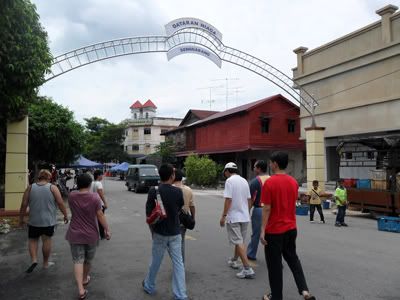 We went to one of our dealers shop to get our 4kg of live prawns and had our lunch there as well. Its a small shop so hmmm don't exspect to have stuff you see in beach rd kekeke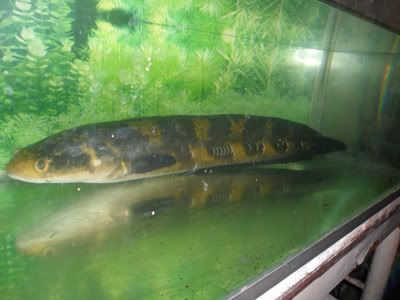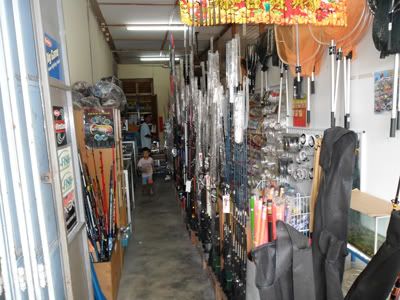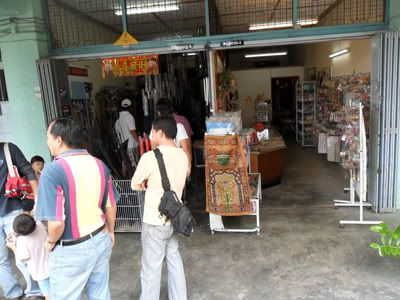 Boss of the tackle shop told us that there is barra's and snapper etc... of fishes there and advice us how to fish. Actually i tot it was like those other commercial kelongs in sibu lol tot that on the kelong will have like be selling food and drink. Tot of nothing buying anything but lucky someone say better buy some drink and snacks up just in case hahaha, lucky we did what he said! My manager even had an idea of like having everyone to come out a 20RM as a winning prize of landing the biggest and good fish. Eveyone is ok with the idea lol we have 180RM to win kekeke.
We need to take a small boat to reach the kelong, i'm ok with this but when i reach the kelong i was like "huh...... WTF i wanna go back to land lol even if i sleep in the street its still better then staying on this kelong!"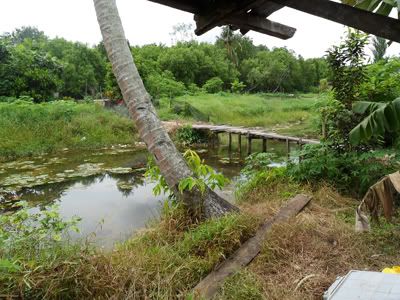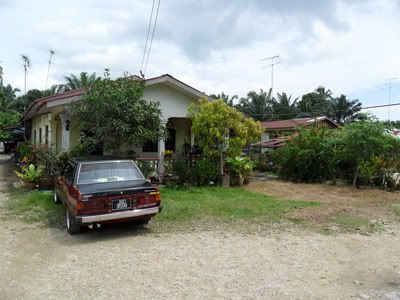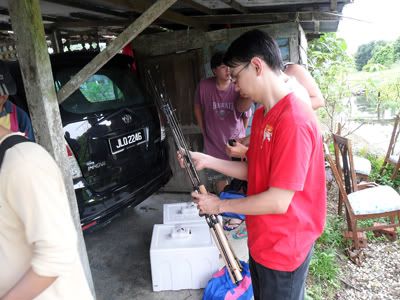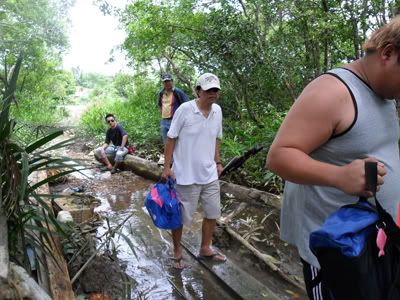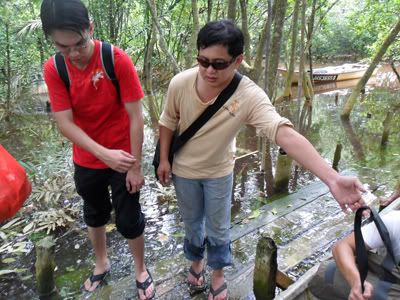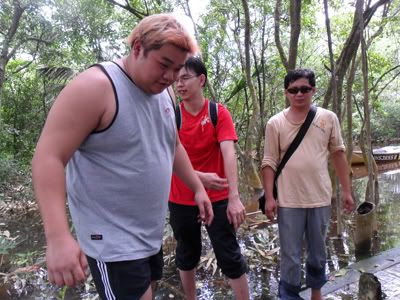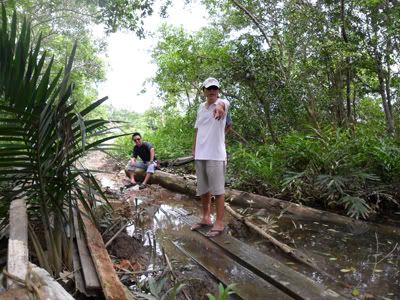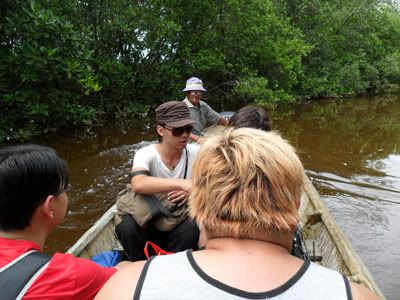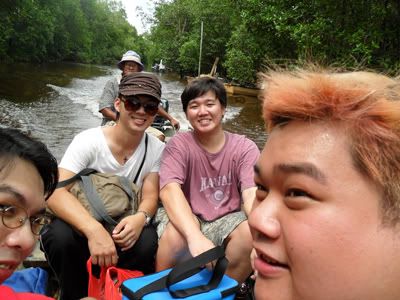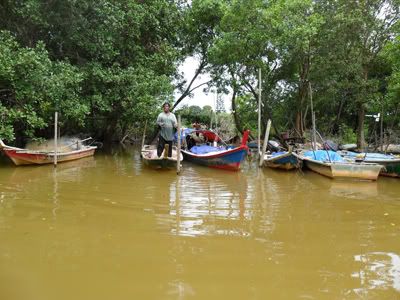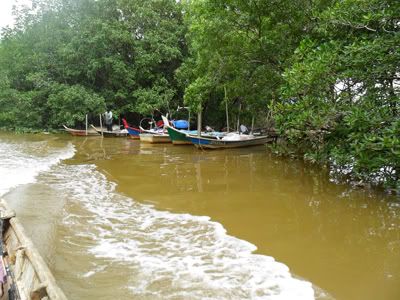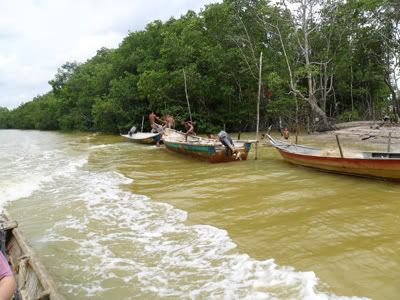 To me... it was like an abandon kelong lol. No water, no food totally not as what we tot it was lol. even the sleeping place sucks big time. So damn dirty how to sleep....... hahaha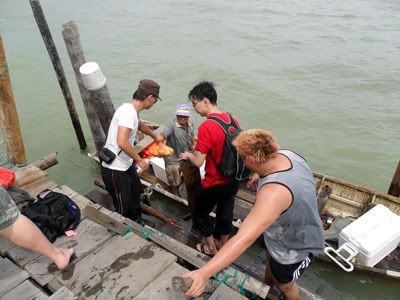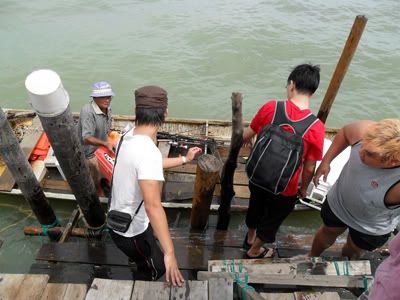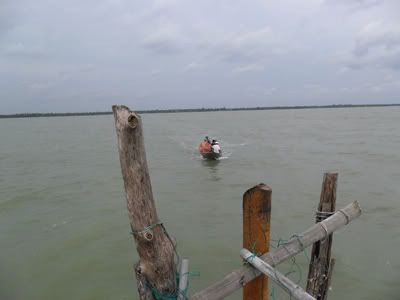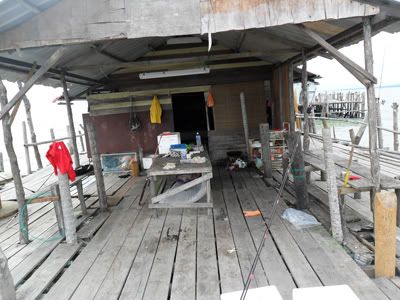 I'm not going to sleep on these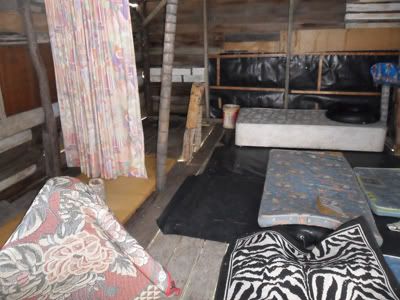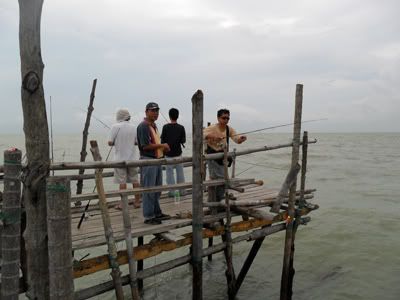 Best thing was the catch sucks HUGE TIME LOL other then our group of anglers there were others around too, they too had not much of catches. it was an suffering trip man! At night time it rain hahaha power right? Everyone wanted to go back home but its to late no boat will come pick us up liao.
I only got a small Gelama aka Croaker lol don't even bother to take pics lol. winner that share the 180RM was a small Threespine Toadfish also known as Three-spined Frogfish or kuku.... and a small Spotted Scat .
Champ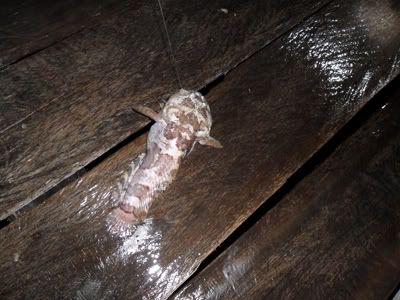 Thats about the fish we had lol
This story teaches you pay more to enjoy lol it only cos us 20RM each to go up the kelong, i only knew this when we are on the way there.........