Fishing is really getting from bad to worse on our side, we are very disappointed and wondering what has went wrong to us recently. I find that something is not going very right maybe the attitude has drifted off liao. Sometimes gave up very fast on some spots, sometimes gets REALLY picky, someone even gave up spots that don't catch sizesble fish hai.... wake up wake up dude it will bring you to nowhere with this kind of attitude.
I guess some of you might notice that our catch are rolling down the hill fast lol.
Today we went to a old spot somewhere near seletar dam, it has been years since i last visit the place. One of the small bridge has broken down we had to build our own bridge in order to cross lol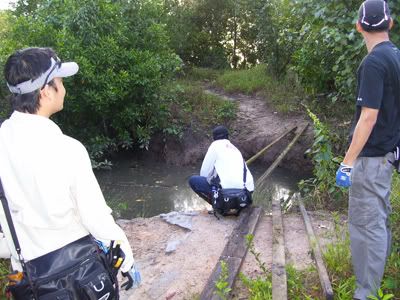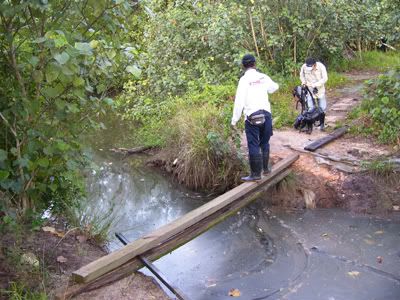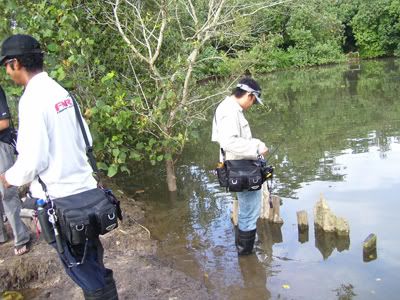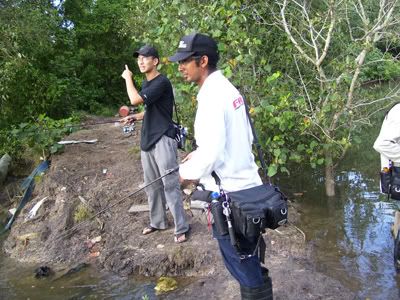 We saw some splashes that looks like fish whacking but everything stoped very fast. LOL then comes the ultimate hahaha it started to rain nb.... so we call it a day at about 9 plus am and went down to team 7.
HAhaha what a trip