Had a trip with Nigel and Wei Yee to kong kong river on the 19th sep,heard and seen quite a bit of reports on the place so we decided to give it a try.
The night before the trip i went over to TT's place but both of us were too excited could not had a good sleep hahaha.
Oh ya first let me share with you the contact
operator has a blog themself
http://kongkongboat.blogspot.com/
How to get there:
Kong Kong Fishing Village is located @ South of Johor Bahru. Distance from Johor Bahru Town is approximately 45 minute.
If you start your journal from Johor Bahru Town, you should follow this easy route.
1. Permas Jaya --> U-Turn towards to Pasir Gudang
2. Pasir Gudang--> Kota Masai
3. Kota Masai --> Kong Kong Fishing Village
for those who equip GPS should set @ X: 104.000256 Y: 1.512490
Above info are from their blog.
4.30AM in the morning weiyee picked us up at Nigel's House. We crossed the customs in awhile as we do not want to stuck in the morning jam and stopped over for a early breakfast

We had some big pau dim sum




LOL i fell asleep during the journey so i had no idea was long we need to reach the Kong kong fishing village.

When i woke up we were already there hahaha.



We were actually kinda early as the boatman aka fishing guide usually don't work so early.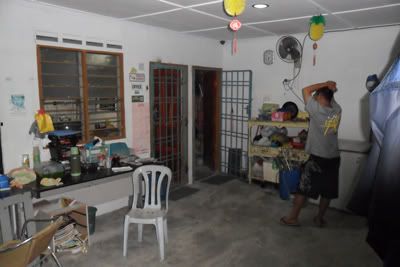 More anglers arrived most of them were malaysians we were the only group of anglers from singapore. We saw the tackle they had was more on the heavy tackle set, i start to wonder why must they use so heavy set up for mangrove fishing hahaha.

"But somehow we found out the answer at the end of the day"




While waiting for the boatman we got our drinks/food supply from some stalls nearby. Our plan was actually to fish at the mangrove area to target the barra's with lures or live prawns but it did not turn out as what we plan lol. The boatman somehow did'nt wanted to bring us to the mangrove as they belif that slow current are not good for mangrove fishing and also lure fishing will not work there.

LOL WTH seems like it's gonna be a suck thumb trip liao. Think to find a boatman that understand lure fishing in malaysia are still kinda hard.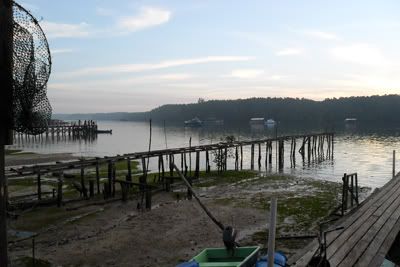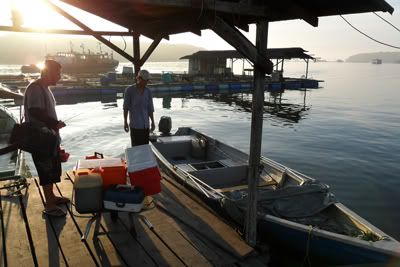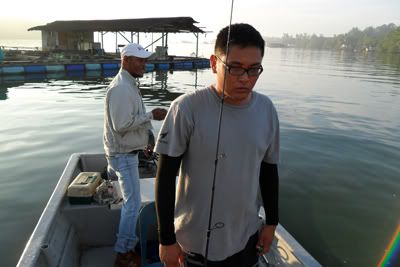 This was the first spot the boatman bring us to lol alot of baitfish was around. He started to jig for them , he wanted us to do bottom fishing there with our luring rods..... OMG.... lol.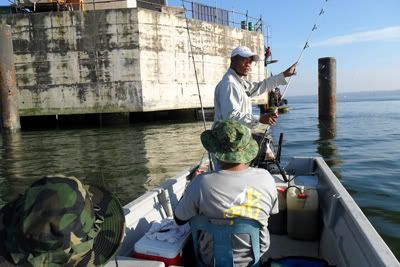 We had some communication problems with the boatman as he can't speak english lol i can only speak a bit of malay lol , but we try to tell him to bring us to the mangroves.

After like an hour he decided to bring us over to a mangrove nearby.



But we fished not long in the mangroves lol he kept bringing us to bottom fishing spot or bait jiging spot.




Photo below was a spot that landed quite a number of Gelama aka Soldier Croaker



I gave up lol i rather take a nap sia when i woke up TT and wei yee had land many Gelama.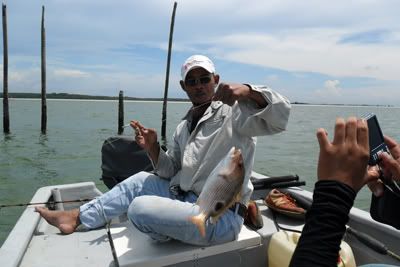 This was our total catch lol



We call it a day early as everyone had no idea what,why we are there lol super boring trip.

But lucky i still enjoy the seafood dinner kekeke.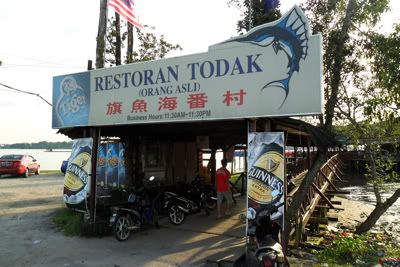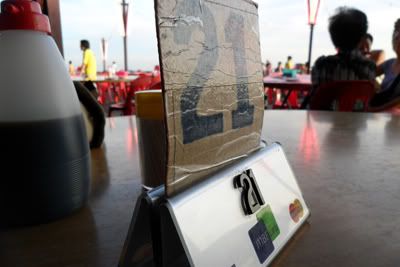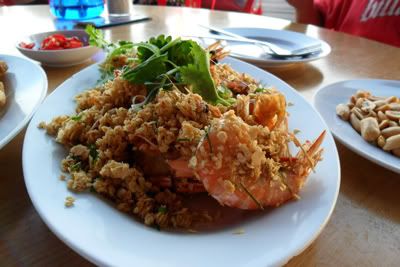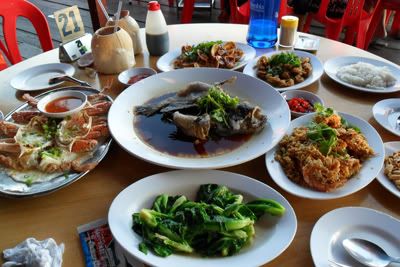 LOL i really don't know what to write anymore about this trip lol it just sucks. pls also visit TT's de blog @ http://baktao.blogspot.com/